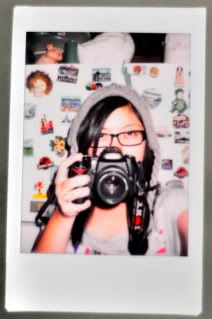 i shoot inanimate plushies and sunsets. i travel the world, through one city at a time. i read to explore another imagination. i eat culture and its flavor. i live. because i chose to.
i repost photos with credits. i actually post and contribute something. i like photos that make me giggle like a little monkey and ones that make say fck yeah.

This work is licensed under a Creative Commons Attribution-Noncommercial-No Derivative Works 3.0 Philippines License.


my photo portfolio


my video portfolio | deviantART | Plurk | Multiply | Twitter | formspring | LookBook |